Adding value is about more than making money
When you apoinnt an outsourced FD, you're doing it because you want your figures to make sense and boost your bottom line.
But providing value doesn't simply mean growing your profits. We'll support you at company meetings, be a sounding board for concerns, and help you feel comfortable with the decisions you're making. It's about solving problems, giving you some time back, and taking away the headaches so running your business feels that little bit easier.
Challenging you to look at things differently.
We tell it like it is, and we want you to be open to listening.
Nothing's black or white, so we ask you to look at the grey area in between. We 'll be honest and upfront, but positive and constructive, and ask you to consider things in new ways. It's how we help you see fresh ideas and approaches so you get a clearer view of what your business is doing. Because when you understand something better, it's easier to change it.
Finance Director Support

Financial Forecasting

Business Plans

Finance Department Review

Reporting Review & Insight
Testimonials
I've been working with Ben now for 3 or 4 years and we've been through prosperous times and some not so prosperous, navigating the numerous deep issues from the pandemic and beyond.

Ben has been really helpful and knowledgeable as our In house and eventually external CFO, advising through an investment process, helping us build proper financials and reporting, and generally advising me on due process within the business.

I used to think that it would be pointless for me to hire a CFO when I can get a bookkeeper for a fraction of the price - but I have learnt the benefit of having someone well versed in accounts and with years of experience.

Ben is really easy to work with, I would strongly recommend anyone with a budding business or SME who doesn't already have proper finance support, to give him a call.

Ben joined our team as interim FD during a period of significant change in our business.

His support, advice & mentorship to various board members and his ability to work effectively with our accounts department (and all departments) proved extremely useful. His input ensured the department was in much better shape for the new, full time FD.

He has left a lasting impression on me and my colleagues, most notably his timely reminders to periodically take stock of the past few months and review the progress we have made.

Ben made a positive contribution to our organisation and was great fun to work with.

Alex Lee (Cromwell Polytheme)

Having worked alongside Ben for a number of years, when he was in a Finance Director role, I was always struck by his calm, pragmatic and commercial approach. Ben thinks and acts holistically, which combined with his technical expertise, broad range of experience, diligence and friendly demeanour, make him both a really effective operator and a pleasure to work with.

Doncaster, United Kingdom

Ben is extremely knowledgeable and fully understood how my business worked.

I'd highly recommend Bens services, particularly the financial forecasting and finance department review. I wish I'd have used Ben sooner, he's a great person to work with and completely straight talking.

Daniel Vandevivere (DVX Digital)

As soon as I was introduced to Ben by a colleague of mine, we got on well. Ben is one of the most approachable and straight talking professionals I have had the pleasure of working with.

Ben is always looking to how he can help others with no promise of any personal gain.

I have since introduced him to some of my network and the feedback is always extremely positive. Ben is the kind of finance guy who has a strategic commercial mind living in the real world.

I would not hesitate to recommend him again and would say he would be an asset to any business, despite him being an Everton fan!

Tom Kendal (Partners &)

High Wycombe, United Kingdom

Not only is Ben great to work with personality/team wise, but also seriously knows his stuff when it comes to Financial Direction.

I enjoyed working with him so much that when he left Company Shop & ventured into becoming Portfolio FD it was a no-brainer to bring him on board with our journey at Food Circle.

We started working with Ben at the start of 2023, and he's been a massive help to us with forecasting, cash flow advice & overall business strategy.

Ben's broad experience and skills means he can and does work with all sorts of different industries and sectors.

I would recommend him to anyone.

Paul Simpson (Food Circle Supermarket)

Dinnington, United Kingdom

Ben is a really down to earth, straight-talking person. He came into our business as our first part-time FD, initially helping us migrate to Xero. This allowed us to have a more trusted and consistent approach to financial reporting in board meetings, which he always came to without fail. Thank you for your time with us, Ben!

Vann Vogstad (COHO)

Worcester, United Kingdom

We've recently worked with Ben in a bid to increase data analysis within the business and set targets for future growth. The analysis he did was excellent and the positivity his vision has brought to the business has been a massive plus. We're now pulling a lot more in the same direction and looking forward to what lies ahead. Ben is a calming influence and a pleasure to work with. I wouldn't hesitate to recommend him to anyone in a similar situation to ourselves.

Mike Herbert (Brickhouse Media Group Ltd)

Manchester, United Kingdom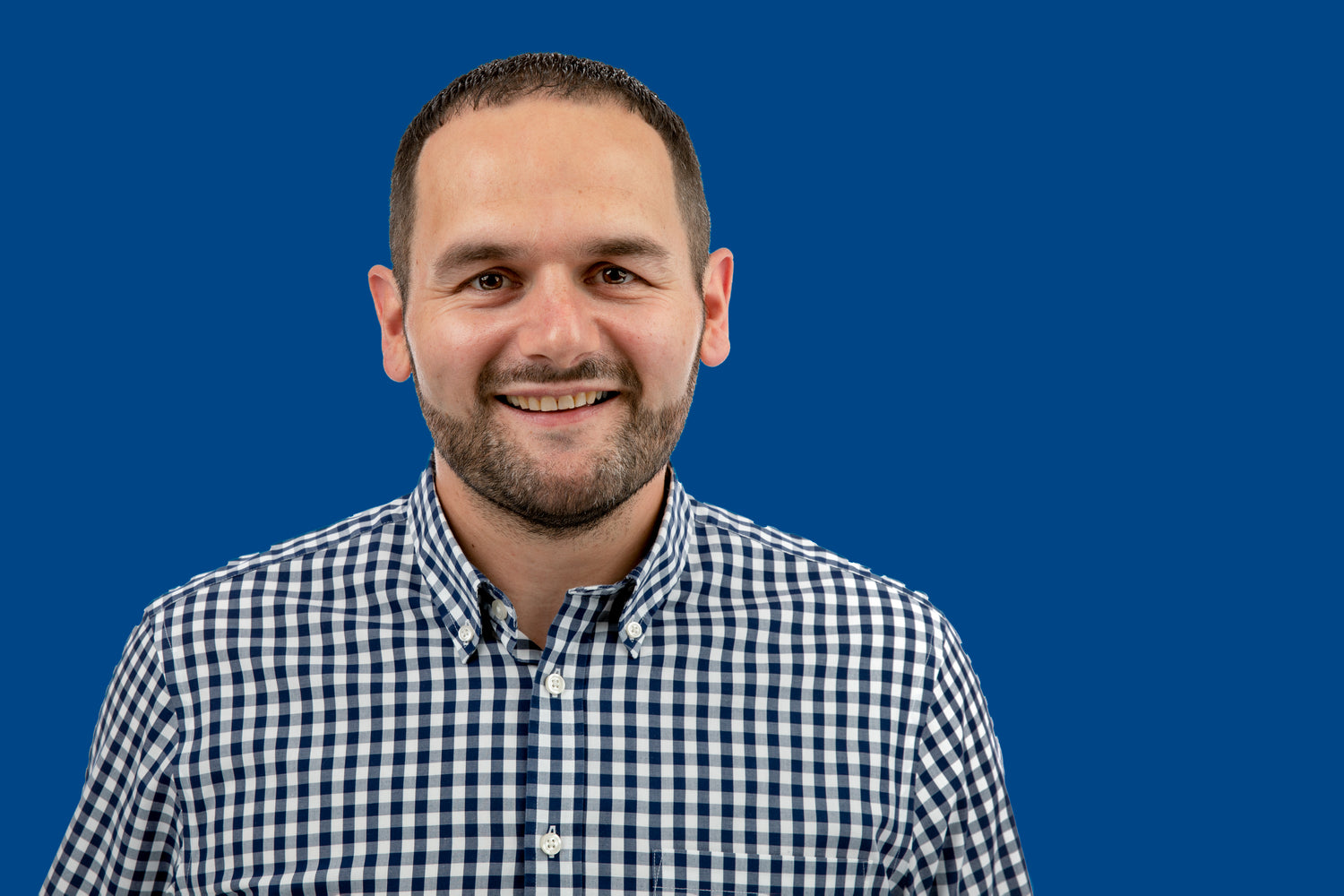 Straight-talking, jargon-free finance advice & support.
Over 20 years of experience in the financial industry.
A service customised to your specific business needs.
Proactive, forward-thinking feedback that provides value.
Face-to-face and virtual support available wherever you are in the UK.
A flexible service – you only pay for the time you need.
BOOK A CHAT TODAY